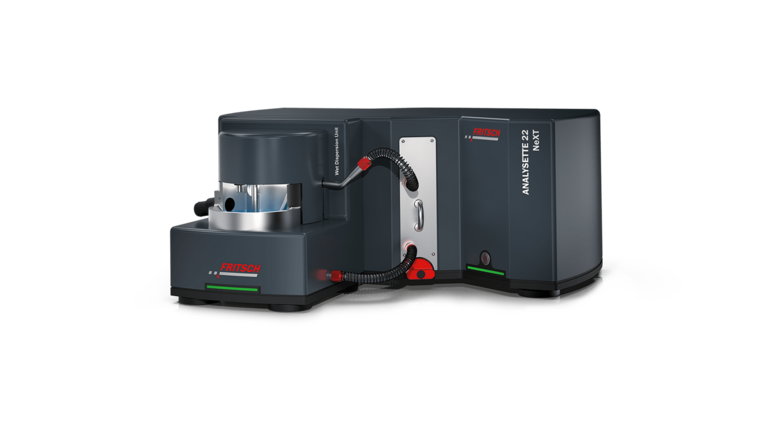 ANALYSETTE 22 NeXT
FRITSCH ANALYSETTE 22 NeXT Ideal for measuring the particle size distribution of solids and suspensions, nano-emulsions and CBD isolate materials. Accurate and quick, allowing for greater control in QA/QC, R&D, engineering, and formulations development.
Two models available for your applications:
–

The Micro with a standard measuring range of 0.05 – 1500 µm

–

The Nano with an expanded measuring range of 0.01 – 3800 µm
Easy to operate, short analysis times, reliably reproducible results, and datalogging of parameters such as temperature and pH value. The new wet dispersion unit is free of valves and movable seals in the sample circulation system.  This elimination of dead space ensures a complete, efficient system cleaning between samples and reduced maintenance on parts.
LEARN MORE
ANALYSETTE 28
The FRITSCH ANALYSETTE 28 ImageSizer measures both particle size and shape in less than 5 minutes with immediate results, depending on sample volume. Analyze particle size between 20um-20mm with the ideal particle size analyzer for applications that require accurate, reproducible data. The optical process of Dynamic Image Analysis provides results for a wide measuring range, delivers multiple shape parameters, and evaluation possibilities for particle size distribution.
Great flexibility for different measurement tasks in the laboratory for QA/QC, R&D, engineering, and process monitoring. Faster, easier, and cost-effective alternative to sieving.
LEARN MORE
Production and Quality Control:
–

Ascertain that the final fineness of your milling process has been achieved.

–

Identify ideal particle size attainment in production of CBD Isolate materials to ensure maximum product benefits and to meet end user requirements.

–

Ensure hemp and cannabis materials are the proper size to maximize extraction process yield or pre-roll production consistency.
Research and Development:
–

Formulation of new powders and emulsions where the efficacy is determined by the particle size distribution.

–

Optimization trials for extraction methods and other production processes.
---
MATERIAL HANDLING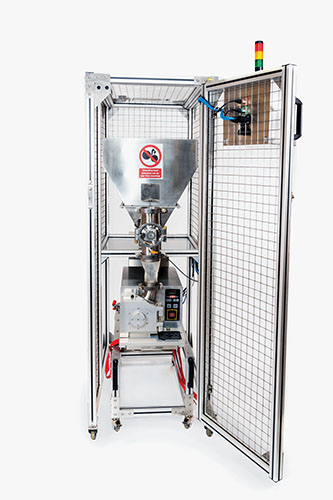 PROCESS AUTOMATION
High throughput milling with automated material handling and PC controls. Expandable for process flow integration, by incorporating additional modules, for your production instruments. Save time, save cost. Achieve controlled, reproducible particle size through a variety of parameter adjustments that allow optimization for your production methods.
CYROMILLING
PULVERISETTE 11
Embrittle edibles and samples directly in liquid nitrogen, and create homogenous powder (representative sampling) in minutes. Capacity of 300+ g per sample, depending on material.
CYROMILLING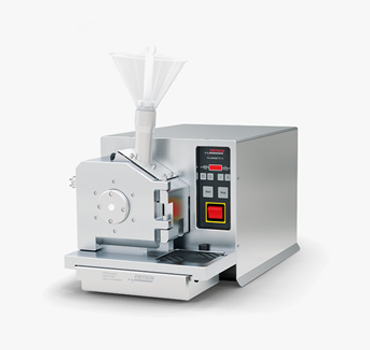 PULVERISETTE 19
Create consistent, reproducible controlled and homogenous particle size output using GMP principles. Maintain product integrity without altering the chemical profile. Avoid excess cell lysis, which could introduce undesirable contaminants into the extraction or pre roll process. Ensure quality and safety.