FRITSCH is an internationally respected manufacturer of application-oriented laboratory instruments. Our instruments have been used for decades worldwide, for Sample Preparation and Particle Sizing in industry and research laboratories. Trust FRITSCH quality made in Germany, our experience and our service.
Application Story
Outliers Collective (OUTCO) is a leading purveyor, cultivator and extractor of medical cannabis in California. Watch this quick success story to learn why OUTCO relies on a FRITSCH PULVERISETTE 19 universal cutting mill to help them optimize their operation.
Demo Video
The PULVERISETTE 19 Precision Cutting Mill has been specifically optimized for Cannabis processing. Watch this video to learn more.
Unboxing & Assembly
This video provides detailed, step-by-step instructions on how to properly and safely unbox your new PULVERISETTE 19 mill.
Download Operating Manual
INSTRUMENT OVERVIEW AND APPLICATIONS
INSTRUMENT
High Through-Put Processing
Edibles
Pre-Rolls
Extractions
Analysis
Isolates
Volume Range Per Batch

PULVERISETTE 11

Lab
YES
Batch size dependent
YES
YES
YES
<40ml – 1400ml

PULVERISETTE 19

Lab &
Production
Material property dependent
YES
YES
YES
YES
Wide capability throughput lbs/min.

ANALYSETTE 22 NeXT

YES
YES
YES
YES
YES
YES
Inquire

ANALYSETTE 28

YES
YES
YES
YES
YES
YES
Inquire
FREE APPLICATION REVIEW
Cannabis Science Conference
Spring / Fall
Baltimore, MD / Portland, OR
MJBizCon
Spring / Fall
New Orleans / Vegas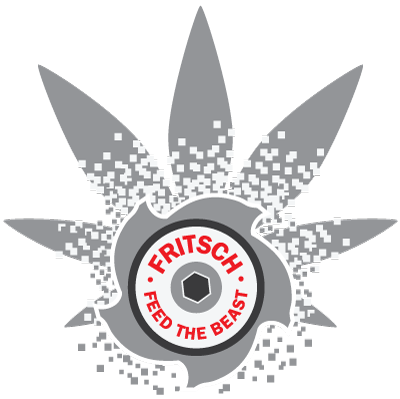 Precision. Performance. Speed.
Since 1920
Engineered & Manufactured in Germany